NexLab NL-2000 is a dry minilab that processes traditional film, digital media and even prints. Filled with all the functions you can expect from a minilab, the Nexlab NL-2000 overcomes the other existing systems because of its lower total operating cost, its ease of use and its flexibility.
Compact and chemical free the Nexlab can easily be installed in any shop.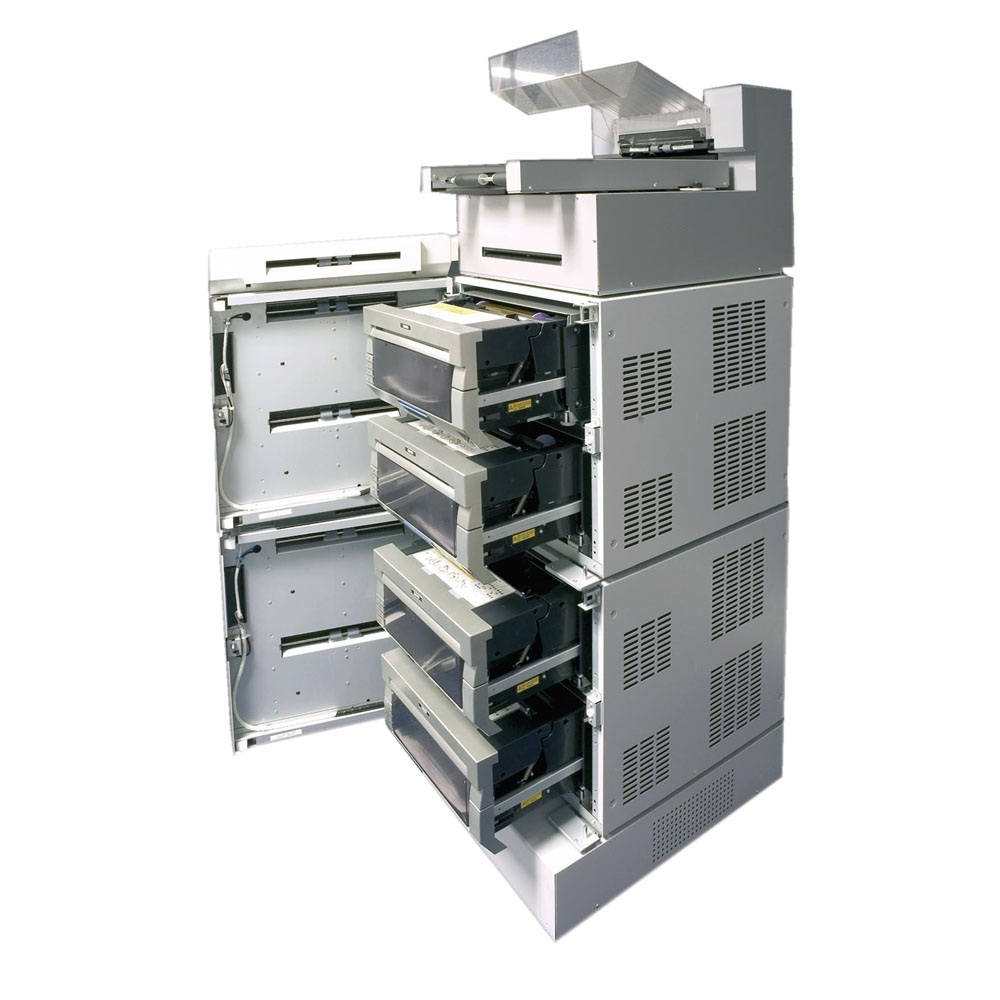 The NexLab NL-2000 is powered by DNP exclusive software that features a very intuitive graphic user interface especially developed to be operated by virtually anyone after a very short training time. The NexLab NL-2000 includes 4 DS Series dye sublimation printers mounted on a rack designed to allow different printer configurations based on retail seasonal capacity and/or to offer a broader selection of print sizes. Nexlab NL-2000 can print as fast as 1,000 10×15 (4×6'') prints per hour (when configured with 4 DS40 printers) and up to 20×30 (8×12'') size (with a DS80 connected). NexLab NL-2000 workflow improvements include an automated conveyor to handle and sort print orders as well as a back print capability that stamps the back of each photo with up to two lines of 40 characters. Setup-free and maintenance-free on a day-to-day basis, the system is also time-saving. For further business expansion the Nexlab NL-2000 can be connected with several Nexstation DS-T2 self-order stations.We will install,demonstrate and service your lab and also offer service support on a Saturday if you so require.We are at the end of a phone at all times if you have a query or question about your new lab.
Features
High productivity achieving 2,040 prints/hour in 4R size (LP 5700R)
Ultra high processing speed of 2′28″ for 24 prints/4R size (LP 5700R) and 2′55″ for 24 prints/4R size (LP 5500R) without keeping customers waiting
High resolution of 600 dpi with Image Intelligence™, guaranteeing beautiful image quality
About Image Intelligence™
Large size printing up to 305 × 457 mm (12 × 18 inches)
Compact size, with a space-saving footprint of 1.2m²
Energy saving mode keeping consumption within 306 kwh/month (LP 5700R) and 284 kwh/month (LP 5500R)